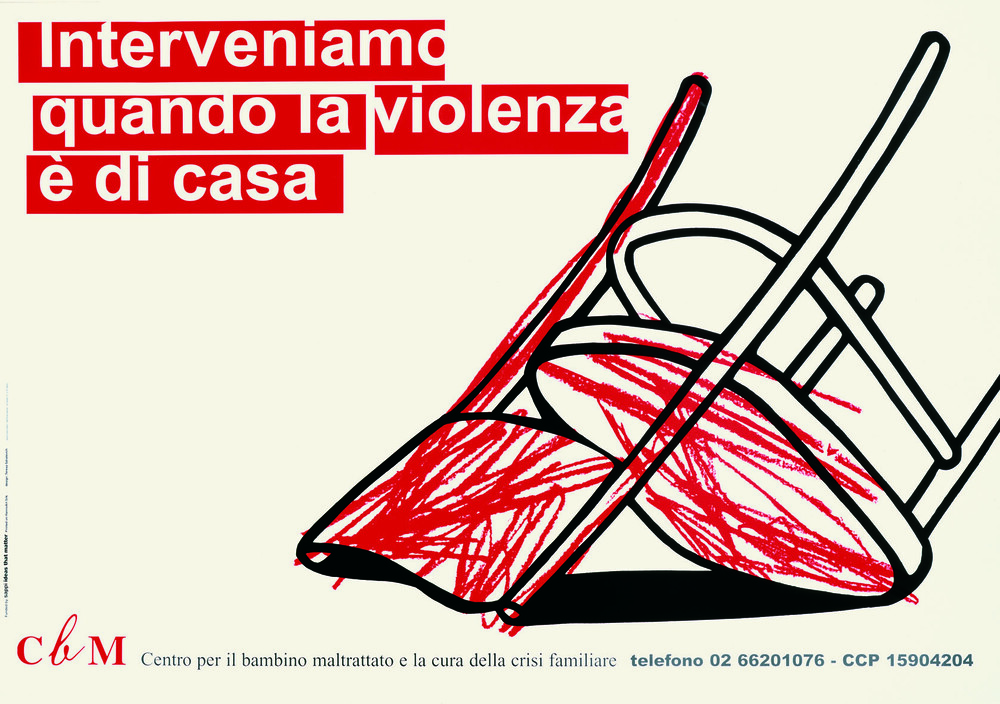 CbM Campaign
CbM is a center in Milan that deals with abused children and problematic family dynamics. The campaign was created in tight collaboration with the team and published thanks to the Sappi Ideas That Matter prize. In addition, thousands of flyers, posters, and postcards were spread in Milano.
We step in when violence becomes a family matter.
Your family should not be X-rated.
We'll help you build a family: yours.
Contact
Me !