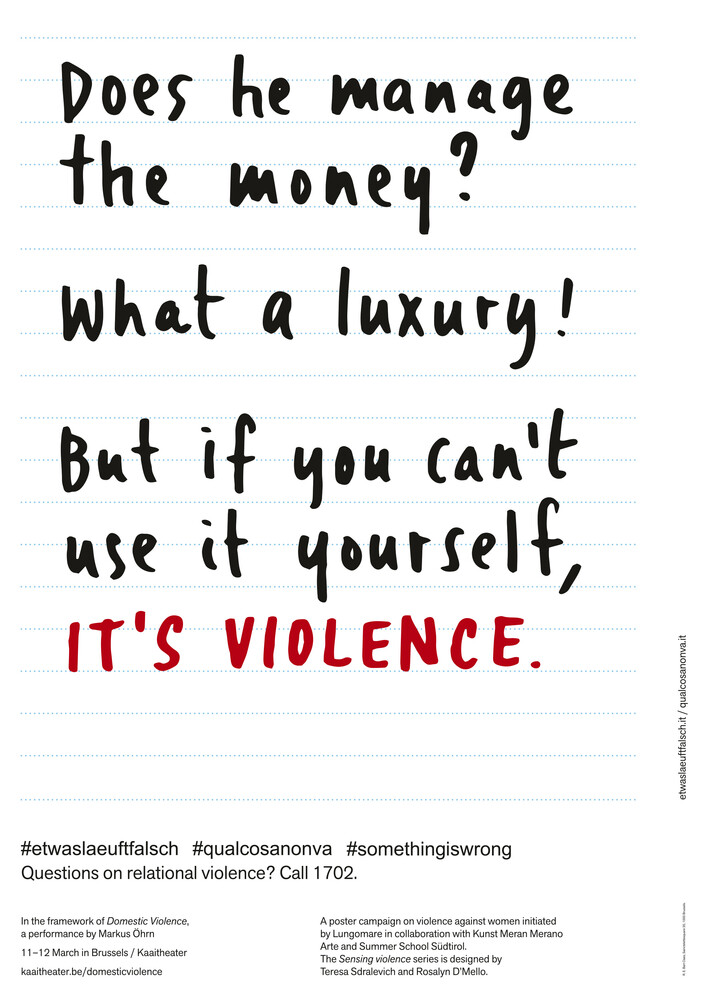 Warning Signs / Rilevatori di violenza
This series of posters created in collaboration with feminist writer Rosalyn D'Mello aims to draw attention to several warning signs of domestic violence, which are often ignored because we do not recognize them as being due to abuse, especially when we see those signs as an extension of love.
The campaign #qualcosanonva / #etwaslaeuftfalsch, created by ten artists, authors, and illustrators, addresses the issue of violent crimes against women from artistic, literary, and poetic perspectives widely spread on advertising spaces as well as on social media.
A project by Lungomare in collaboration with Kunst Meran Merano Arte and Summer School Südtirol. In partnership with Kaai Theater for Brussels.
The posters exist in Italian, French, English, and German under a Creative Commons Licence, don't hesitate to get in touch if you wish to publish them, either online or on paper!
Contact
Me !