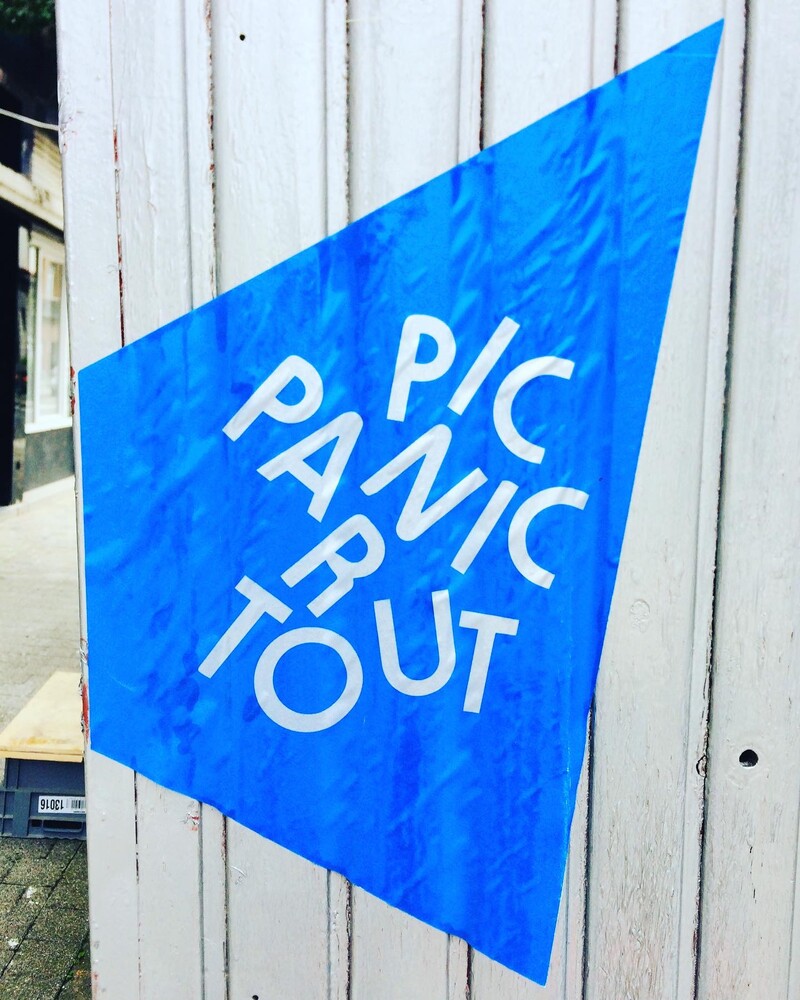 Barmacie & roulotte • Brussels
OpenStreets is an annual events taking place in different streets in the Maritime neighborhood in Brussels: the streets are closed to traffic and all sorts of free events take place, in collaboration with inhabitants, associations, but also architecture offices, shops and the contemporary arts center Kanal Centre Pompidou. I was responsible for the decoration of the Barmacie – a former pharmacy that is a sort of QR of during the summer – as well as of the mobile games library.
I printen in silkscreen, with silver, on a series of beautiful coloured papers that I inherited from graphic designer Malte Martin years ago. The texts are all composed with Letraset© and reflect the typical Brussels' mix of languages.
Contact
Me !