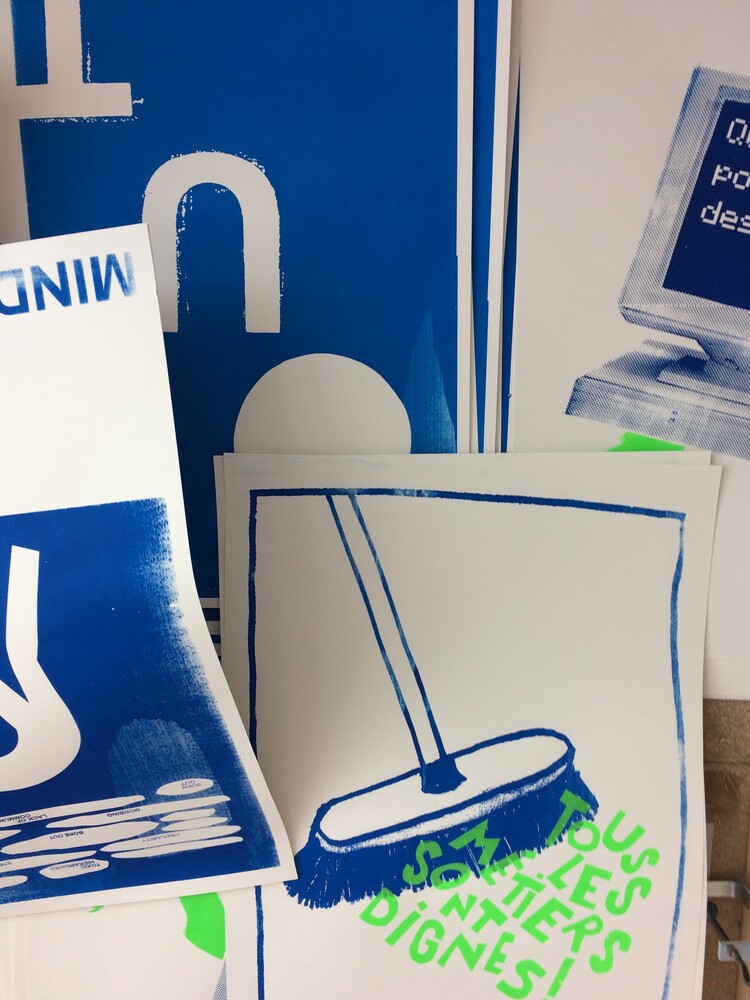 Danger 2.0
Le Signe, Centre National du Graphisme
An intense poster workshop on the prevention of accidents, aiming to renew a usually dull genre and connect it to the new realities of work. The content was partially nourished by a poll distributed to trade unions members in Chaumont.
The posters were silkscreen printed, hence the projects were made by hand and the entire process was managed by participants.
Many thanks to Le Signe team and in particular to Suzanne Schröder for an incredible week.
Contact
Me !